Today's feature: McCall's 3971
Created for: Historical Sew Fortnightly Challenge #23: Modern History
Don't get the wrong idea! Does not fit with the historical mandate of the Historical Sew Fortnightly. It's post-1938, but since I haven't finished my 1770s stays yet, it does the trick nicely. It also provided an excellent opportunity to wear my crinoline.
What It Is: Cocktail Dress
The Challenge: #23 Modern History
Fabric: Embroidered tulle, satin
Pattern: McCall's 3871
Year: 1957
Notions: thread, zipper
How historically accurate is it? Accurate pattern and fabric.
Hours to complete? Longer than necessary... Let's leave it at that!
First worn: November 22nd
Total Cost: $60 not including the crinoline.
I took this lovely find (a present from my husband):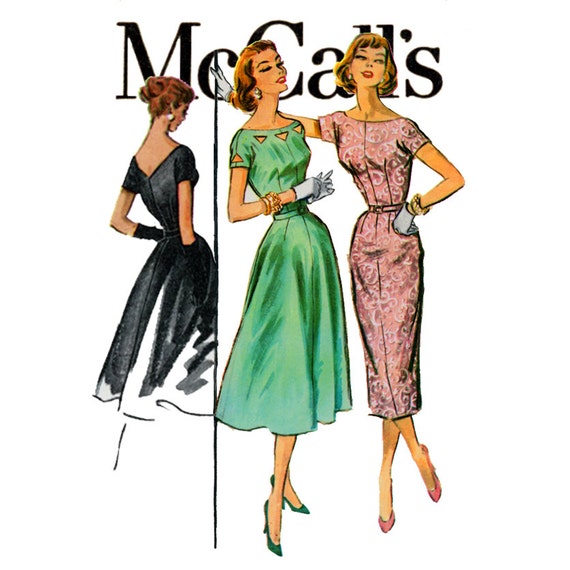 And turned it into this:
I adore tea length! I wanted more fullness in the skirt and so gathered the leftover fabric to get a nice pouf. The issue? I didn't adjust the bodice pattern properly to fit close enough to the body. Because I'd taken all the extra fabric and gathered it into the skirt I had to disassemble the bodice tulle, re-cut, and re-assemble. Lesson learned. I've been getting flashbacks to my drafting teacher saying, "you have to take out the extra ease!" Thankfully, less Pavlovian than expected.
I wore it all night to my Christmas party with the perfect kitten heels and Value Village pearl necklace. I even managed to french twist my hair. I'm quite pleased!
Next up...
1770s Shift & Stays